Environmental Report
Fundamental Philosophy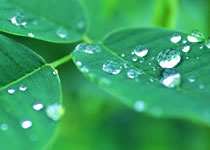 In addition to conducting corporate activities based on our motto and Fundamental Management Policy, Togo Seisakusyo Corporation recognizes our important mission of preserving the irreplaceable global environment for the next generation. We strive to exist as a corporation which is friendly to people and contributes to regional society.
Fundamental Policy
(1) We shall accurately assess the environmental impact of our business, including our main product of automotive springs and related services. We shall evaluate its environmental load and efficacy, and shall involve all employees in continual environmental reform activities.
(2) In addition to obeying all environmental laws, regulations, agreements and all other requirements which we view as applicable, we shall strive to prevent pollution as much as possible in terms of technology and economics.
(3) We shall work to conserve resources and reduce the amount of energy, water and raw materials used.
(4) We shall implement internal environmental audits and shall maintain/improve our environmental management system.
(5) We shall provide all people working at our company with the necessary environmental education and training. Furthermore, we shall raise awareness regarding environmental conservation and our environmental policy.
(6) This environmental policy will be disclosed outside our company as necessary. It is also available to the general public.
December 2013
President Shigeo Aiba
ISO14001
Togo Seisakusyo Corporation received ISO14001:2015 Certification from the Japan Automotive Research Institute on August 28, 2000.
Togo Seisakusyo Corporation is committed to passing on our unique Earth's environment to the next generation in pristine condition.
We will keep working on the improvement of the Earth's environment by "Being friendly to people and contributes to regional society", which we believe will ensure the trust and satisfaction of both our customers and Regional society.
Applies to: HEADQUARTERS AND MAIN PLANT,KOSAKA PLANT,SHIMIZUGANE PLANT