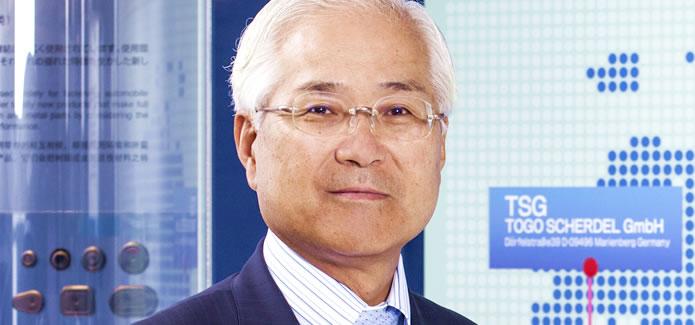 Togo Seisakusyo was founded in 1881 as a village blacksmith. Upon entering the Showa Period, our company switched to manufacturing small springs for motor vehicles. Since then, we have pressed forward step by step in our quest to be the world's No. 1 manufacturer in the industry for small springs for motor vehicles.
The environment surrounding the automotive industry becomes increasingly tougher with each passing year. Overseas production and onsite procurement is accelerating due to globalization, and the domestic market has shrunk dramatically. These changes have resulted in fierce competition with other companies in the industry. The industry environment is also changing greatly in other ways, including price competition with low-priced goods from developing nations that have improved their product competitiveness.
Amidst such a tough management environment, we move forward under our motto of "Always dedicate to society with products far better than those of yesterday!" Despite many difficulties, we remain focused on our goal of "perpetually contributing to society through a lasting and mass-quantity supply of quality products both in Japan and overseas." As a world-class corporation dedicated to producing the finest springs, Togo provides our customers with springs offering unparalleled performance and quality.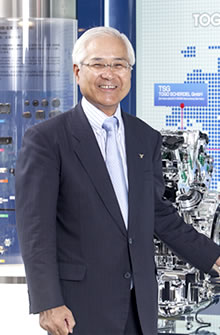 We will not settle for the technology and performance which we have realized until now; instead, we shall pursuit the ultimate in springs as a true manufacturing professional. We seek to make the name Togo synonymous with high-quality springs and to develop a reputation for reliability among customers.
Even today, we still remain true to our founder's values of curiosity, embracing challenges, and caring for others. All of our employees shall unite as our company focuses on the years ahead. I look forward to your continued support.
December 2013
President Shigeo Aiba